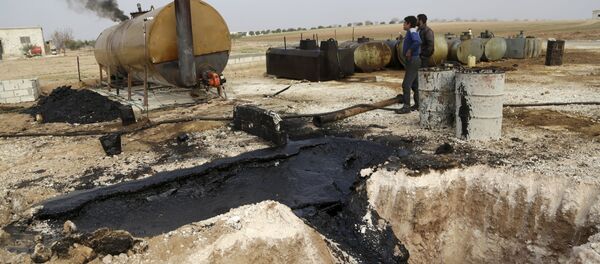 26 January 2016, 16:10 GMT
ATHENS (Sputnik) — Turkey must decide whether it intends to take part in the fight against terrorism, Israeli Defense Minister Moshe Yaalon said Tuesday, calling on Ankara to stop financing terrorist groups.
"The Turkish government has to decide whether to take part in the fight against terrorism," Yaalon said at a meeting with his Greek counterpart Panos Kammenos in Athens, as quoted by the Athens News Agency. The minister added that Turkey must stop providing financial support to terrorism and stop allowing jihadists' migration to Europe.
Yaalon stressed that bilateral relations between Ankara and Tel Aviv deteriorated because of the Turkish government.
After the meeting, Kammenos told reporters that Turkey was a major conduit for terrorist oil and money flows to and from Syria that hampered international efforts to fight Daesh, a group outlawed in a number of countries.