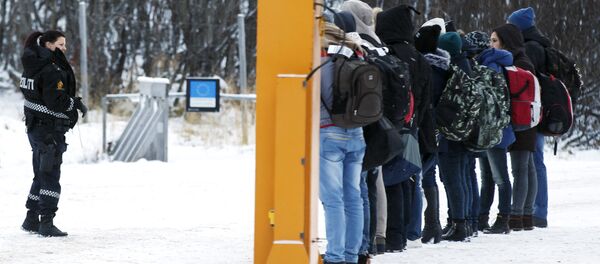 26 January 2016, 14:38 GMT
GENEVA (Sputnik) – Certain European Union member states are trying to make themselves look less and less appealing to refugees, which means the only way to resolve this issue is to set unified standards and obligations for refugees, the secretary general of the Norwegian Refugee Council told Sputnik on Tuesday.
"I am really disgusted by 'the race to the bottom' among the EU nations, where every state tries to make itself look as unattractive as possible in the eyes of migrants… The only way out of this is to introduce minimum unified standards and obligations for refugees all across Europe," Jan Egeland said.
According to Egeland, central and eastern European countries should be part of this effort also.
"A few countries, such as Germany, Sweden and Norway, have taken above the EU average and those who had taken clearly below the average should do more," Egeland added.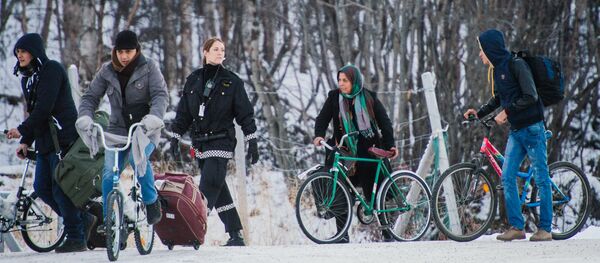 25 January 2016, 17:25 GMT
Europe is currently struggling with its largest migrant crisis since World War II. Refugees from the Middle East and North Africa are transiting to prosperous EU countries, including Germany and Sweden, via various routes including Italy, Greece, Turkey and the Balkan states.
Across Europe, political parties have been calling for refugees' valuables to be seized, while media reports have emerged quoting various letters from government officials to asylum seekers, warning them of the supposedly harsh conditions they will face should they attempt to travel to the continent.
In September, the European Commission announced and later approved a mandatory quota system to relocate some 160,000 refugees among the bloc's member states. Several eastern and central European states staunchly oppose the decision.