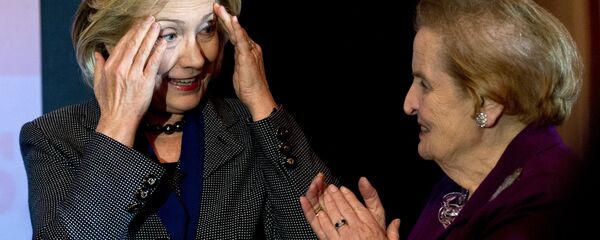 26 January 2016, 06:54 GMT
MOSCOW (Sputnik) –  Earlier foreign media published articles based on a BBC broadcast that featured US Treasury representative Adam Szubin, who is in charge of sanctions against Russia, as saying that Putin was corrupt.
"We've seen him enriching his friends, his close allies, and marginalizing those who he doesn't view as friends using state assets. Whether that's Russia's energy wealth, whether it's other state contracts, he directs those to whom he believes will serve him and excludes those who don't. To me, that is a picture of corruption," Szubin said on BBC's Panorama.
Peskov said that these allegations could be easily brushed off as yet just another media hoax, but an official making these types of accusations is quite another story.
"I have in mind the commentaries by a representative from the US State Treasury Department. This makes the situation different, this is an official accusation. First of all, this clearly shows who's running the show and, second, proof is needed because the voicing of such accusations from a department like the US Treasury without any concrete facts casts doubt on the department itself," Peskov said. 
Russian President Vladimir Putin does not own a yacht, despite Western media reports claiming otherwise, Kremlin spokesman Dmitry Peskov also said Tuesday.
"I know that the president does not have a yacht, that is what I know, but overall, whether the yacht existed and who serviced it – that I do not know," Peskov told reporters.