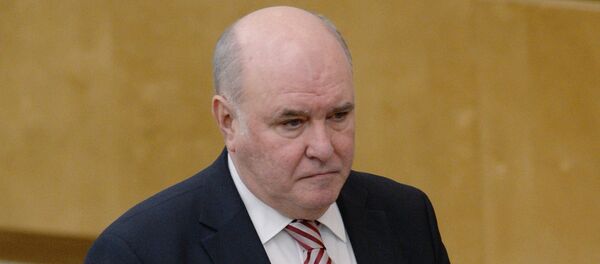 24 December 2015, 13:08 GMT
TBILISI(Sputnik) – The issue of renewing diplomatic relations between Tbilisi and Moscow are not currently on the agenda, Georgian Prime Minister's Special Envoy on Russian Affairs Zurab Abashidze said Tuesday.
"The renewal of diplomatic relations is not on the agenda and at the current stage it won't be on it and our Russian colleagues know very well why," Abashidze told journalists.
Tbilisi severed ties with Moscow in 2008 after a 5-day war over the two breakaway Georgian republics of Abkhazia and South Ossetia.