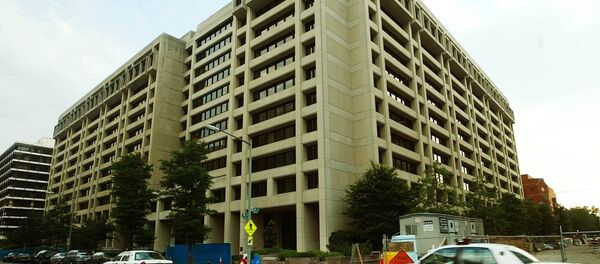 20 January 2016, 13:04 GMT
KIEV (Sputnik)
–
It is still possible to reach a settlement on Ukraine's $3 billion debt to Russia outside of court, Ukrainian Finance Minister Natalie Jaresko said Tuesday.
"The dialogue continues still, with the support of the German Finance Ministry, and despite the complexity of the issue I hope that there is till a chance to find an answer outside of court, in the framework of our obligations," Jaresko told reporters.
The Ukrainian finance minister urged all parties to negotiate on Ukraine's debt restructuring.
On January 22, Russian Deputy Finance Minister Sergei Storchak confirmed that Moscow and Kiev held unofficial talks on the issue, with the support of the German Finance Ministry, however, no official negotiations had been scheduled.
Kiev owes Russia $3 billion in Eurobonds. The debt was secured by the government of then-President Viktor Yanukovych in late 2013. Moscow has repeatedly stated that Ukraine's failure to pay back the debt by the December 20 deadline should be classified as a default.
Moscow disagrees with Kiev's stance that the bond is part of an external commercial debt, arguing that the bond is a sovereign loan, provided by one country to another.
Russia warned Ukraine that it would file a lawsuit against Kiev for failing to pay back the loan, which it intends to claim in full, as well as any related expenses, according to Finance Minister Anton Siluanov.