ISTANBUL (Sputnik) – Turkish President Recep Tayyip Erdogan's administration pursues a "hostile" and "discriminatory" policy toward its Kurdish minority, the deputy chair of a pro-Kurdish party told Sputnik Turkey on Tuesday.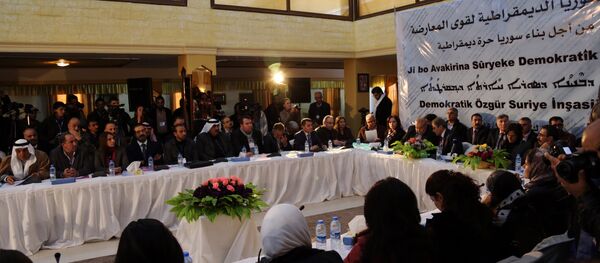 26 January 2016, 16:09 GMT
Ankara
strongly opposes
the inclusion of the northern Syria-based Kurdish Democratic Union Party (PYD) in much-anticipated talks with government delegates scheduled for Friday in Geneva.
"Turkey adheres to a completely racist, discriminatory and hostile policy toward the Kurds. Turkey is a direct instigator of the civil war in Syria," People's Democratic Party (HDP) deputy chairman Nazmi Gur said.
Gur decried Ankara's continued "uncompromisingly harsh" policy toward the Kurdish population both in and outside Turkey.
"The government is at war with the Turkish Kurds and shows hostility to the Syrian Kurds in the international arena, despite not having any rights to do so," he observed.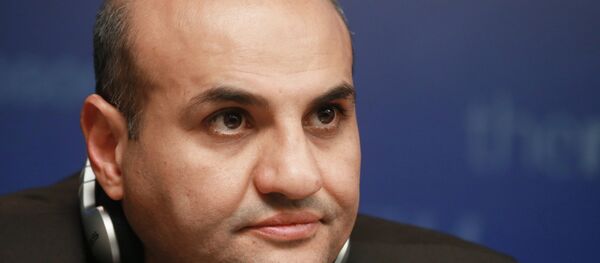 26 January 2016, 12:10 GMT
Gur argued that PYD plays a key role in settling the Syrian conflict, a position HDP leadership has reiterated to Russian Foreign Minister Sergei Lavrov on a recent visit.
Turkish Prime Minister Ahmet Davutoglu and Foreign Minister Mevlut Cavusoglu have joined Erdogan over the weekend in renewing Anakra's "no distinction" between the PYD and the militant Kurdistan Workers' Party (PKK).
The UN Security Council resolution, adopted in December, reaffirms the goals of the Vienna agreements to bring the entire spectrum of political groups in Syria to the negotiating table.