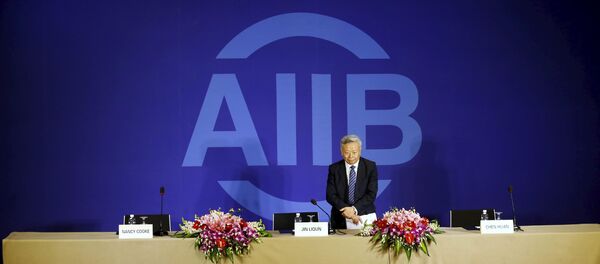 22 January 2016, 21:10 GMT
ASTANA (Sputnik)
–
According to the agreement, the Central Asian republic's initial public offering in AIIB amounts to $729.3 million.
The infrastructure bank's $100 billion initial capital is divided into a million shares available only to AIIB members, with a nominal value of $100,000 each.
China, Russia and India are the bank's largest shareholders.
AIIB, which has 57 founding members, is seen as a rival to Western-dominated institutions like the World Bank and the International Monetary Fund.
It officially started operations on January 16.
President Jin Liqun said the bank would begin approving its first loans before the end of 2016.