TOKYO (Sputnik) — On Tuesday, Lavrov said that Russia separates its territorial dispute with Japan and the peace treaty issue. He noted that Soviet–Japanese Joint Declaration of 1956 prioritizes the signing of the peace treaty independently of the settlement of the controversy over the islands.
"The statements of the Russian side are absolutely unacceptable," Hagiuda told reporters.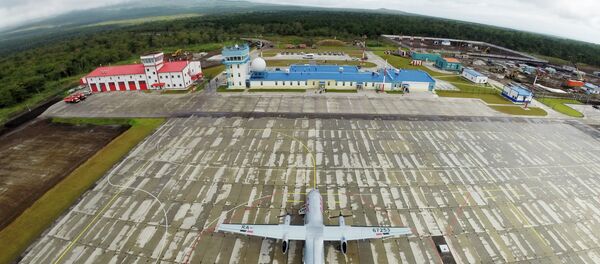 10 November 2015, 16:31 GMT
He stressed that Japan's policy to strengthen its political dialogue with Russia, including with respect to the Kuril Islands issue, remains unchanged.
Japan and Russia never signed a permanent peace treaty after the end of World War II because of a disagreement over four islands. 
In September, Russian President Vladimir Putin and Japanese Prime Minister Shinzo Abe held bilateral talks on the sidelines of the UN General Assembly, agreeing to step up negotiations on a mutually acceptable solution to their countries' territorial dispute.