MOSCOW (Sputnik) — "As for Egypt, you know that our special representatives are in contact with Egyptian colleagues. From the very beginning, when flights were suspended, we said that they were being suspended until the necessary security conditions for our [Russian] citizens were in place," Peskov told reporters.
On October 31, 2015, the Russia-operated Airbus A321 crashed en route from the Egyptian resort of Sharm el-Sheikh to St. Petersburg. All 224 people on board the plane were killed. The crash has become the largest civil aviation disaster in Russian history. The Islamic State terrorist group, which is outlawed in Russia, claimed responsibility for the crash.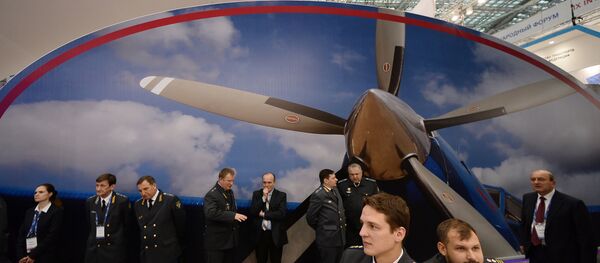 27 January 2016, 11:12 GMT
Several days after the catastrophe, Moscow suspended all passenger flights to and from Egypt to ensure the Russian passengers' safety.
On Wednesday, Russia's aviation authority, Rosaviatsia, announced it had sent Egyptian aviation authorities its recommendations on air safety.
A spokesman of the Egyptian embassy in Russia told RIA Novosti that Cairo was ready to implement the Moscow-proposed safety measures.