The UK tax authority – HMRC – announced this week that it had reached an agreement with Google for the internet giant to pay back-taxes of just US$186 million, despite making profits of US$8.6 billion over past ten years, a tax rate of just 3 percent. 
The deputy leader of the Scottish National Party, Stewart Hosie told Sputnik that "there is a palpable sense of skepticism amongst the public, experts and even within the Conservative Party, that the tax settlement reached with Google represents value for the taxpayer".
"The truth is that we know very little about the settlement reached between the tax authorities and the company. These discussions have taken place in private, little detail has been revealed by the Treasury and the methodologies employed by HMRC are shrouded in secrecy."
It has also emerged that Italy is set to charge Google US$161 million in back-taxes over its US$1.43 billion revenues – equating to 15 percent – five times more than the UK.
"The Government must restore public confidence that they have acted in the best interests of the public and have secured a good deal for taxpayers across the UK. They must also answer the charges that the methodology used by the HMRC to calculate future liabilities is opaque, and a potential breach of very clear EU regulations on calculating the tax liabilities of large corporations," Hosie told Sputnik.
The French are also set to come to a tax deal with Google soon which could – yet again – show a different rate of taxation, further exposing the shambles of the EU tax system. Despite efforts by the mandarins in Brussels – many EU member states are keen to keep multinational companies – such as Facebook, Google, Apple and Amazon – onside with sweetheart deals.
Tax Deal Secrecy
Commissioner Margrethe Vestager told reporters that – if she received a complaint – she would open an investigation into the matter.
"If we find that there is something to be concerned about. If someone writes to us and says 'well maybe this is not as it should be' then we will take a look. Hopefully, we will end up in a situation where companies pay taxes in the countries where they also make their profits and these new proposals will take us another step down that road," Vestager said.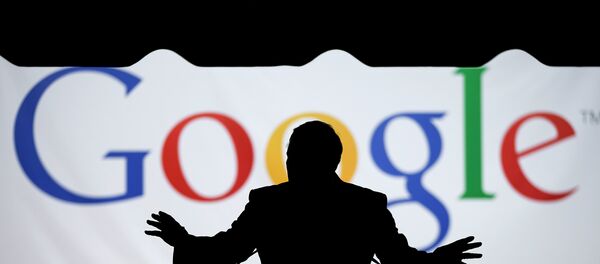 25 January 2016, 12:55 GMT
In response, Hosie has written to Vestager calling for a European Commission investigation into the tax payment settlement reached between HMRC and Google UK.
The Scottish National Party has raised concerns that – due to the lack of transparency – it is unclear whether the settlement represents a fair deal for UK taxpayers and whether it is within the boundaries of state aid regulations and European Commission rules on the use of complex methodologies by Member States' tax authorities.