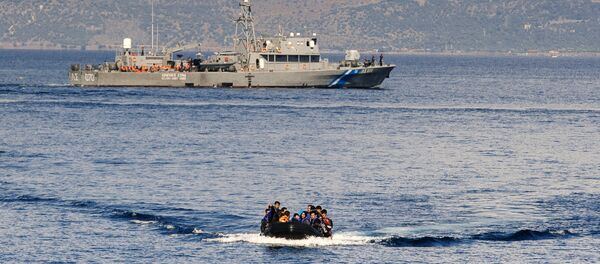 28 January 2016, 11:19 GMT
MOSCOW (Sputnik) — The number of people who died when a refugee boat capsized near the Greek island of Samos in the Aegean Sea has climbed to 25, media reported Thursday.
According to the Al Jazeera network, 18 of the victims were children. Ten people were rescued, the media outlet reported.
"The investigations are still ongoing because we do not know the exact number of people on the boat," a Greek coastguard official told the network.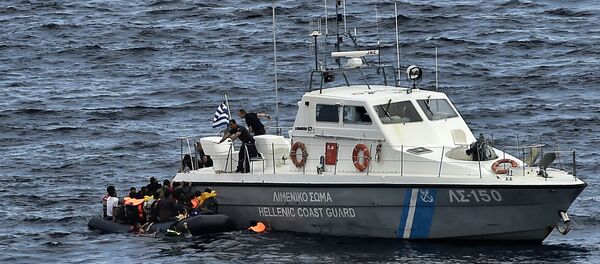 27 January 2016, 13:08 GMT
Earlier reports by the Doctors Without Borders charity put the death toll at 18.
It is the second tragedy in the Aegean Sea in the past two days. At least seven people, including two children, died on Wednesday after their boat sank close to the Greek island of Kos.
According to the International Organization for Migration (IOM), the first month of 2016 has already become the deadliest January on record for refugees trying to cross the Mediterranean Sea to reach Europe.