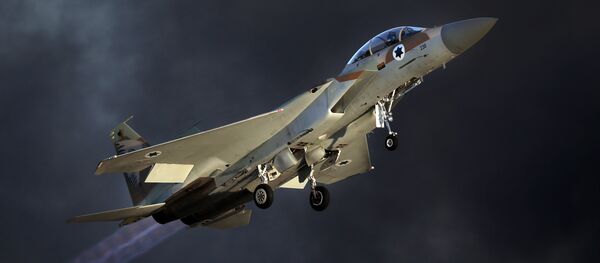 25 January 2016, 06:29 GMT
GAZA (Sputnik) — Seven members of an armed wing of the Palestinian Hamas movement have died in a collapse of a tunnel in the Gaza Strip, Izz ad-Din al-Qassam Brigades announced Thursday.
"Al Qassam confirms that its members were all martyred during the reconstruction of an old #ResistanceTunnel in northern #Gaza. #Hamas," the militants said on Twitter.
​The incident in the northeast of the Palestinian enclave took place on Wednesday night due to bad weather conditions, according to al-Qassam Brigades.

26 October 2015, 23:16 GMT
On July 17, 2014, the Israelis launched a ground offensive, aiming to destroy Hamas rocket launchers and the network of tunnels along the Gaza border with western Israel.
The armed wing of Hamas is trying to rebuild its tunnel infrastructure, which is largely used to resist the Israeli forces. Meanwhile, Israel insists that the tunnels have been used by the organization to secretly enter Israeli territory, as well as smuggle arms.