The tiny, still-communist, and only land-locked country in Southeast Asia has taken on the ASEAN chairmanship for this year, raising the profile of this seemingly geopolitically obscure state to global proportions.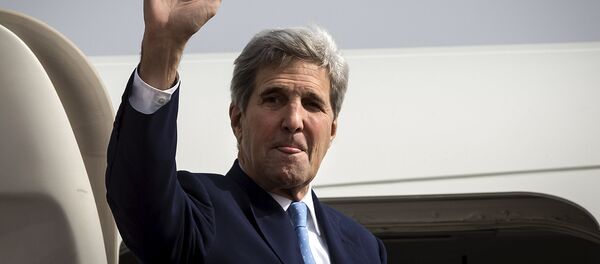 24 January 2016, 16:25 GMT
John Kerry paid a pit stop to Laos as part of a brief Asian tour that also included Cambodia and China, and while in Vientiane, he sought to prepare for President Obama's historic visit there this fall (the first of any US President) and meet with the newly announced General Secretary of the Communist Party, former Vice-President Bounnhang Vorachith. The US' top diplomat also dangled a prospective aid package in providing meals to school-age children, sharing river-related technology, and upping the US' commitment to clearing unexploded Vietnam-era bombs.
Kerry turned heads when he related how the Laotian Prime Minister supposedly told him that "he wants maritime rights protected, and he wants to avoid militarization and to avoid conflict", a slew of anti-Chinese euphemisms that are commonly employed when addressing the South China Sea dispute. Curiously, Laos chose a policy of ambiguity in neither confirming nor denying this exchange, despite China being one of its main economic partners and strategically cooperating with it in the context of building the ASEAN Silk Road from Kunming to Singapore.
Delving deeper into what's happening, it's apparent that Laos is actually much more geopolitically relevant than most observers had earlier recognized. Because of the US' outreaches per its Pivot to Asia, Laos is now in a state of limbo in balancing between the unipolar and multipolar worlds, having become a focal point of rivalry in the New Cold War.
The Regional Paradigm
Laos' foreign policy has been to transform its supposed land-locked vulnerability into being a "land-linked" geopolitical advantage, utilizing its pivotal location to become a crucial transit state between the major and developing economies of China, Thailand, Vietnam, Myanmar, and Cambodia. It also aims to overlap this vision with its enormous hydroelectric potential to become the "battery of Southeast Asia". For these fundamental reasons, Laos is a serious object of strategic interest for its neighbors, especially rivals China and Vietnam:
China: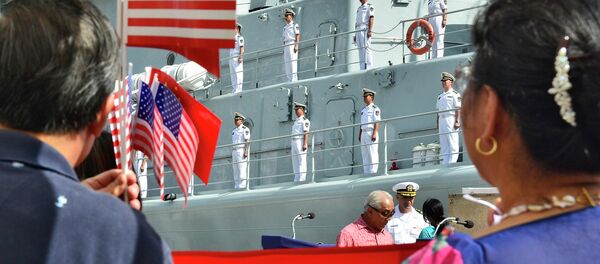 28 January 2016, 00:01 GMT
Beijing endeavors to construct a high-speed rail network stretching from the Yunnan capital of Kunming to the global city of Singapore in what the author has termed the ASEAN Silk Road. This route will provide China with a strategic alternative to the contentious South China Sea and bottlenecked Strait of Malacca via the possibility of extending a branch to Thailand's Indian Ocean coast.
Although there's the theoretical chance of running the proposed route through Myanmar or Vietnam-Cambodia en route to the Thai rail hub, civil war in the former and the government's generally hostile stance vis-à-vis its contested maritime claims in the latter make both of them an unreliable partners. 
For these reasons, Laos is as crucial to China's mainland ASEAN strategy as the Strait of Malacca is to its maritime counterpart, which partially explains the US' sudden resurgence of interest in the country and why any perceived American inroads are viewed with alarm from Beijing.
Vietnam:
On the other hand, Laos is very close to Vietnam, having nurtured extraordinarily close ties through their shared American-inflicted suffering and brave wartime legacy in fighting against imperialism. The ideological solidarity between their two communist parties is also a plus, and it was for this reason that Laos previously sided with Vietnam against China during the Old Cold War and even allowed it to base some of its soldiers there.
Although Laos rapidly warmed up to China after 1989, Vietnam still retained some influence over its neighbor, and it's now seeking to harness its existing soft power investments there in making a forthcoming move for its neighbor's full allegiance. Joining the TPP and initiating the CLV Development Triangle with Laos and Cambodia are seen as ways for Hanoi to economically court these two states away from China's sphere of interests.
Vietnamese strategists consider this as a grand mainland countermove to what they perceive as China's "aggressive" maritime policies, and if carried out to its full potential, it could have direct implications for the viability of the ASEAN Silk Road.
The New American Way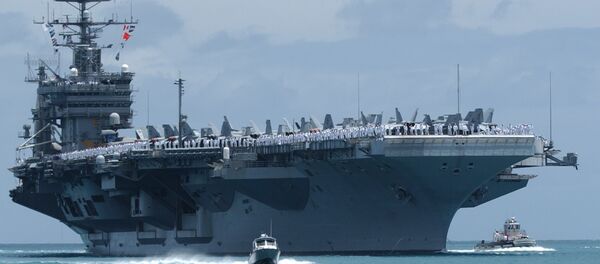 19 January 2016, 09:37 GMT
It's not a random occurrence that the US is employing 'soft' means to promote its interests in Laos, since Washington has made similar diplomatic-economic overtures in trying to win over other victimized multipolar states in the past couple of years.
Washington has been progressively bettering its ties with Myanmar and lifting its brutal sanctions regime against the country since the latter's 2011 elections, and it's currently on course to do something similar with Cuba. As regards Iran, the UNSC sanctions were removed as planned, but lesser unilateral ones were implemented in their place, showing that the 'New American Way' has its limits and is a mixed bag of success with various ulterior motives in mind.
As it regards Laos, the country fell victim to more American bombs during the Vietnam War than the US dropped during all of World War II combined, and the CIA waged the so-called "Secret War" against it for over two decades during the Vietnam era. Just like with the aforementioned countries that Washington previously lost influence in through its history of aggression against them, the US is once more attempting its new "carrot and stick" approach — presenting a diplomatic-economic deal to its elite, while simultaneously holding out the implicit threat of a Hybrid War if they don't bite the bait.
Hybrid War Rumblings
Historical Precedent:
It's extremely difficult to acquire information about civil society in Laos due to the country's overall opacity, so one can't exactly get a proper handle on the likelihood of a Color Revolution being fomented there (which is probably the point). However, it's comparably easier to observe the vulnerabilities that Laos has to Unconventional Warfare. In this case, it would be an outbreak of jungle-based anti-communist warfare that follows the exact template of the "Secret War", albeit this time against the communist government instead of their rebel predecessors. 
Ethnic Uniqueness:
One of the most fascinating things about Laos is that it's so rich in identity diversity that the government employs a unique way in categorizing it all. Instead of conventionally singling out each and every single ethnicity, a "terraced" approach is used instead, whereby the groups are broadly categorized as lowland, midland, and upland Lao (the last of which includes the transnational Hmong). Pertaining to this, no outside observer has any reliable information about relations between and within each of these groupings, although it's widely believed that the Hmong have retained the anti-government sentiment that they've traditionally held since the beginning of the CIA's "Secret War" in the 1950s.
Recent Violence:
All of this is particularly relevant because the US government-financed "Radio Free Asia" had excitedly reported on a progressive uptick in violence in Laos during the last part of 2015. According to them, Vientiane referred to the various killings, shootings, robberies, and other violent acts as having been committed by "bandits" and consequently imposed a curfew. Whether by historical coincidence or symbolic coordination, it's curious that all the disturbances occurred in Xaysomboun Province. The CIA's main "Secret War" base, the mountainous and nearly inaccessible village-town of Long Tieng, used to be located here, and it was the US' primary forward-operating position in the country from 1962-1975.
Anti-Chinese Killings:
As 'luck' would have it, two Chinese workers were killed by a bomb attack last Sunday and a third one injured in this very same province, just one day before Kerry's visit. Whether this was timed to achieve maximum symbolism isn't known, but it seems obvious at this stage that the perpetrators are more than just the standard run-of-the-mill "bandits" that the government initially portrayed them as. It's also unmistakable that they were sending a strong anti-Chinese message by purposely targeting that country's compatriots.
One would almost be inclined to view the so-called "bandits" as the "stick" to the diplomatic-economic "carrot" that Kerry came to dangle in front of the new General Secretary. If that's the case, then it should come as no surprise that the Prime Minister may have said those perceivably anti-Chinese euphemisms that the Secretary of State had quoted. It's really hard to tell what's happening in Laos right now (just like it's always been), but there's no doubt that all the latest developments are linked to China's ASEAN Silk Road, and it doesn't take a foreign policy specialist to realize how badly the US wants that project scrapped. 
The views expressed in this article are solely those of the author and do not necessarily reflect the official position of Sputnik.