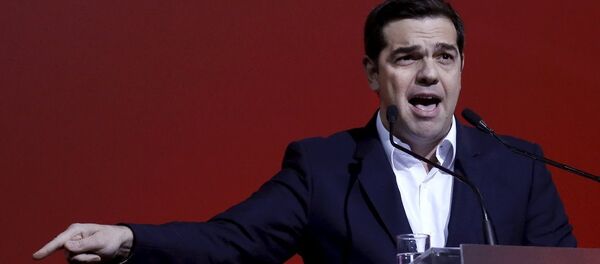 28 January 2016, 13:23 GMT
MOSCOW (Sputnik)
–
The plan was proposed by Labor party leader Diederik Samsom and backed by his coalition partner, Prime Minister Mark Rutte, De Volkskrant newspaper reported.
In an interview with De Volkskrant, Samsom said there was a "realistic chance" that the core group of EU countries would back the Dutch proposal to share out between 150,000 and 250,000 refugees from Turkey every year in exchange for Ankara taking back those coming ashore in Greece.
The first ferries with asylum seekers from Greek islands of Lesbos, Chios and Kos could leave for Turkey in March or April, Samsom told the outlet. He said a dozen of EU countries – specifically France, Portugal and Spain – could agree to take in migrants from Turkish refugee camps.
The Netherlands is holding EU's rotating presidency. It expects a visit from the Turkish prime minister in February.