ANKARA (Sputnik) — In a presidential system, a president heads both the state and the government.
Turkey has been a parliamentary democracy since the republic's creation in 1923, electing the president and the prime minister.
"The existing system is an abnormality. It is incredibly difficult for a system to run these functions with a prime minister and president, both elected by the people," Erdogan told civil society representatives in Ankara, as cited by the Daily Sabah newspaper.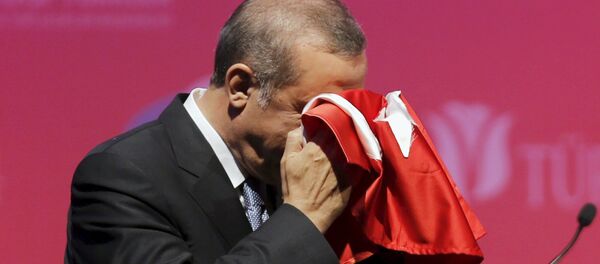 25 January 2016, 06:01 GMT
Erdogan assured civil society activists that the transition was not a personal issue for him. He argued that an elected head of state must play more than merely a symbolic role in governing the country.
Turkish opposition has been accusing Erdogan, elected president in August 2014, of attempts to pave the way toward authoritarianism in Turkey.