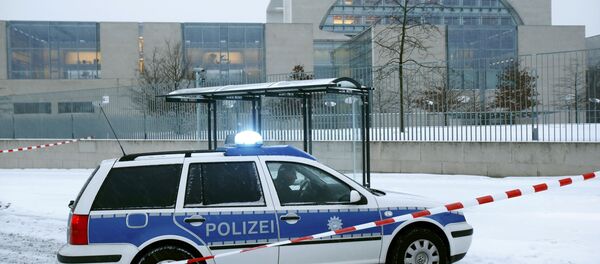 23 January 2016, 02:34 GMT
MOSCOW (Sputnik), Anastasia Levchenko — Last week, hundreds of Russian-speaking Germans protested the alleged cover-up by Berlin police of the case of a 13-year-old girl from a Russian-speaking community, who had reportedly been kidnapped and sexually assaulted by men of refugee background, weeks after sex attacks on women in Cologne.
"We can see that in Russia people think we did not say something because of migrant issue. But it was only the protection of the child that was the reason for the decision," Redlich said.
He added that German law enforcement was allowed to disclose information on criminals' nationality, in migrant-related cases as well, to reporters upon request.
"For Berlin police, no, there is no such rule. If a journalist asks us what nationality criminals have, we answer all your questions," Redlich said, when asked whether there was any rule that allowed German police to classify some information about crimes with migrants involved.
Earlier in the day, Russian Foreign Minister Sergei Lavrov urged Berlin to provide information on the German inquiry, stressing that Moscow received the information about the case not from the official agencies of Germany, but first from the Russian-speaking community and then from the family's lawyer and the girl's parents.
On Wednesday, the German Foreign Office handed the Russian ambassador data it had gathered in the case on the teen.