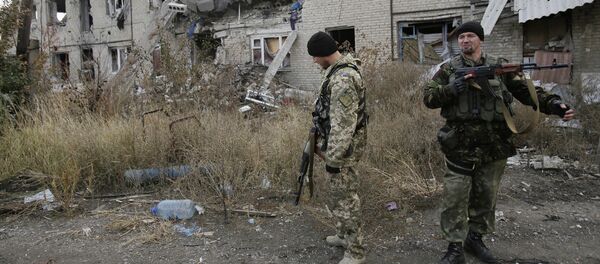 27 January 2016, 08:41 GMT
MOSCOW (Sputnik) — Kiev is avoiding the implementation of its obligations, Deinego added. 
"We need to correct our plans and make a decision regarding the possibility of holding the elections without Ukraine's particapance as [Kiev] is avoiding [the implementation of the Minsk agreements]," Deinego said at a meeting of the public support committee of Southeastern Ukraine's Citizens in the Russian upper house of parliament.
According to Deinego, during the forthcoming Normandy format meeting the results of the previous year are planned to be discussed.
"I think that after the consideration of Ukraine's loyalty to the Minsk process within Normandy format, the decision on further prospects of holding these elections will be made," Deinego said.