With the rapid growth of Moscow and Beijing's militaries, the Pentagon has become increasingly nervous about the state of its own operations. As a result, the US Defense Department has been developing a "Third Offset Strategy," its program to stay ahead of the competition.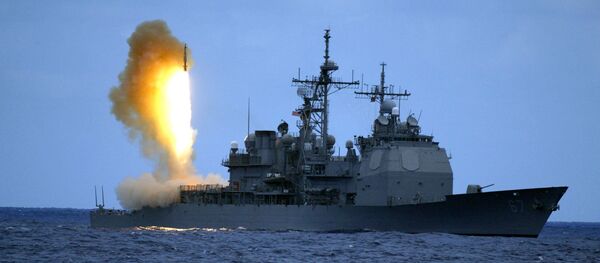 27 January 2016, 21:04 GMT
The plan applies to all branches of the military. On Thursday, the Pentagon announced details specific to the Navy.
"The Navy's engagement is predominantly in UUV (Unmanned Underwater Vehicles), cyber, and EMW (Electromagnetic Maneuver Warfare)," Rear Adm. Mat Winter said, according to Breaking Defense.
Of those three engagements, the Navy is most interested in UUV development. Already in possession of a number of small unmanned submarines, the Pentagon hopes to create larger robotic submersibles with a longer range.
Ideally, these would be able to operate with little human interaction, autonomously delivering weapon payloads and scouting for subsurface mines. Once such craft, the Large Diameter Unmanned Underwater Vehicle (LDUUV) will be tested this summer.
"We are going to have unscripted obstructions and barriers, and we are going to see can it sense and avoid those," Winter said.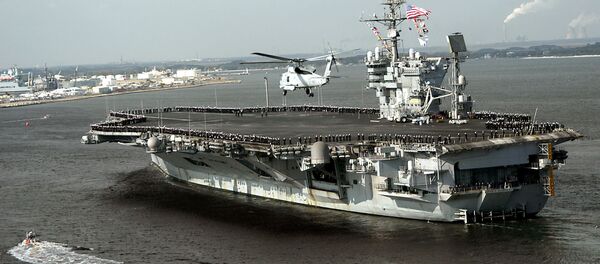 26 January 2016, 18:41 GMT
The admiral was less forthcoming about the highly-classified cyberwarfare program, though the Pentagon has recently expressed concern over weaknesses in fleet communication networks. Potentially vulnerable to cyberattacks, naval ships could be left blind and defenseless in a future conflict, leading to development of new technologies for Electromagnetic Maneuver Warfare.
"EMW is going to be a game changer in our ability to operate in the denied [environment], for the deceptive engagement that we're really going to need to fight that high-end fight," Winter said.
Essentially, the Navy plans to reduce noise and electronic output, allowing ships to slip through enemy waters undetected.
While officials tout the benefits of new technologies, the Defense Department is also interested in retrofitting older tools, largely as a cost-saving measure.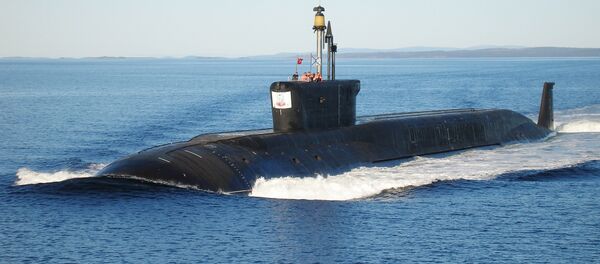 23 January 2016, 13:17 GMT
"One of the things we're encouraging is repurposing [existing] capabilities, versus always searching for the new shiny object," Winter said. "We can turn around and repurpose already established and fielded capabilities with a very minor, minor technical update but a whole[sale] repurposing of TTPs [tactics, techniques, and procedures] and CONOPs [concepts of operations]."
Despite claims of autonomous submarines and cutting-edge cyber capabilities, the Pentagon may, in fact, more actively pursue cost-effective repurposing of older tech. Earlier, the US Navy indicated it would bring sophisticated energy weapons to its fleet. The USS Ponce, for example, boasts a 30-kw laser cannon.
During today's summary, Winter downplayed the prospect of such weapons.
"We can't just push this out there and put a laser in every pot," he said. "You can't just plug and play."