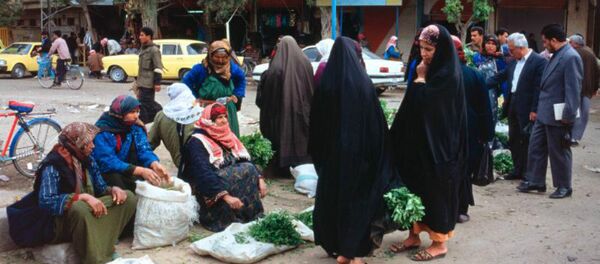 27 January 2016, 16:42 GMT
DAMASCUS (Sputnik) — At least four people died on Friday in the Daesh shelling of the Syrian northwestern city of Aleppo and northeastern city of Deir ez-Zor, a military source said.
"Militants fired several mortar shells at blocks in western Aleppo. One civilian died, over 10 people were injured," the source told RIA Novosti.
According to the source, Daesh also fired rockets at Deir ez-Zor, killing three people.
Islamic State, in control of vast territories in Syria, is outlawed in many countries, including Russia. The extremist group is infamous for its atrocities, including numerous abductions, executions, suicide bombings and other attacks on civilians.