ATHENS (Sputnik) — On Wednesday, PNO launched a 48-hour strike against government plans of the pension reform, stipulating significant social and income cuts to fulfill demands of Greece's international creditors. Passenger ferries, which provide the Greek islanders with transportation services, are participating in the strike.
"There is no response to our demands from the side of the government. The residents of the islands also put pressure on us, but I can not behave otherwise," Halas told reporters.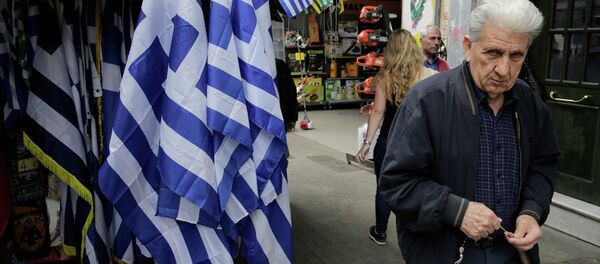 23 December 2015, 13:43 GMT
On January 20-21, PNO also protested against the government cuts.
The Greek economy has been severely strained for several years due to the country's multibillion debt, accumulated after the 2008 world economic crisis.
Athens' international creditors signed an agreement with Greece in mid-2015, approving a third bailout package for Athens worth about $94 billion in exchange for highly unpopular austerity reforms.