United States presidential hopeful Rep. Senator Rand Paul considers fighting Syrian leader Bashar Assad instead of Daesh a "bad idea" because this could only strengthen the terrorists.
"The issue in Syria's a very important one, and it's one we need to get right. The question is should we be bombing both sides of the war? Some want to topple Assad. In fact, they want to bomb ISIS [Daesh] and Assad simultaneously. I think that's a really, really bad idea," Paul said during the seventh Republican debate.
"I've said for several years that arming the allies of ISIS will make the situation worse, that what we really need to do is defeat ISIS. But if you defeat Assad, what you will wind up with is a larger and more powerful ISIS that occupies that space. You might — you may well see an ISIS that takes over all of Syria," he added.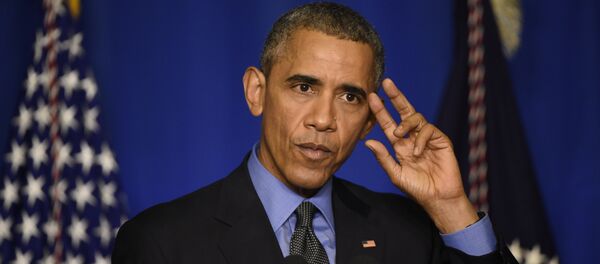 28 January 2016, 18:33 GMT
Earlier, President Barack Obama and his administration officials have repeatedly opposed a full-scale
anti-Daesh military operation
in Syria and Iraq, limiting US efforts to airstrikes. Nevertheless, Washington has been gradually building up its military presence in the region, sending Special Forces troops there in addition to military trainers and advisors.
Last week, Defense Secretary Ashton Carter announced the Pentagon may soon launch boots-on-the-ground operations in Syria and Iraq. However, according to many analysts, the potential operation would be limited in scope as Americans are against another big war for their country, and a large ground operation would mean major losses and probably would not be effective.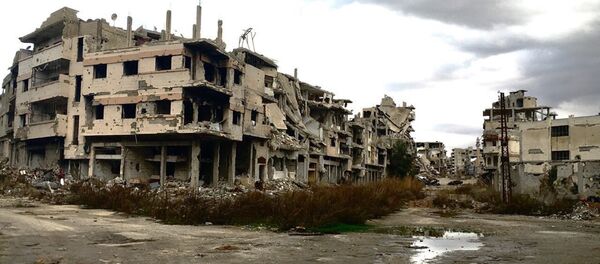 28 January 2016, 14:00 GMT
Currently,
Daesh
is one of the most dangerous global threats. In three years, the militants have seized large parts of Iraq and Syria. They are also trying to expand their influence in North Africa, particularly Libya, and Central Asia.
The international community has not yet established a united front to fight the notorious terrorist group. Syrian and Iraqi forces, a US-led international coalition, Kurdish militia as well as Lebanese and Shia fighters are now fighting Daesh. The war has claimed thousands of lives, and several million people have fled the region.
On September 2015, Russia launched an aerial operation against the terrorists' positions in Syria at the request of President Bashar Assad.