On Wednesday, an unnamed Japanese government official told reporters that satellite imagery showed North Korea days away from testing a long-range ballistic missile. Japanese reconnaissance reportedly revealed preparations at a test site known as Tongchang-ri, in the country's northwest.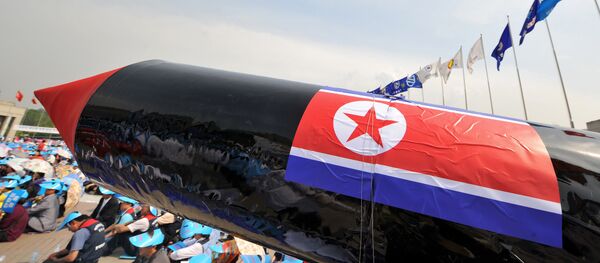 27 January 2016, 23:54 GMT
If true, this would be North Korea's first such test since 2012, and could result in fresh UN sanctions.
But financial deterrence will likely do little to prevent Pyongyang from pursuing ballistic missile technology, according to the politician. Speaking to Sputnik, US Senator Cory Gardner said the tests are an attempt to show that North Korea has the ability to launch a missile across the Pacific.
"While [the head of US Northern Command Adm. William Gortney] has said they [North Korea] had the miniaturization capabilities and the ability to deliver to the US mainland, they haven't tested it to the degree to prove that," Gardner said.
"We anticipate they will continue to do that."
Washington is also concerned with future space launches. North Korea's 2012 launch was used to place an object into Earth orbit, and the US is worried that similar projects could be carried out in the coming weeks.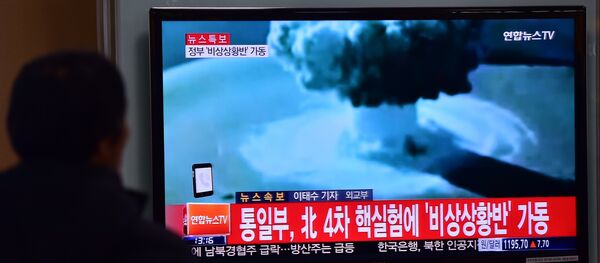 28 January 2016, 21:55 GMT
"Our concern though is that they do a space-launch but really it's the same technology to develop ICBMs [intercontinental ballistic missiles]," said a US official speaking on condition of anonymity.
The potential missile test would follow a nuclear test conducted by Pyongyang earlier this month. The North Korean government claimed it successfully tested a hydrogen bomb, but experts doubt the claim. A US official indicated today that the blast detected may not have been consistent with components of a hydrogen device.
The UN is considering additional sanctions related to the nuclear test. On Wednesday, US Secretary of State John Kerry met with Chinese Foreign Minister Wang Yi, and the two agreed "on the importance of a strong UN Security Council resolution."
On Thursday, US Ambassador to Russia John Tefft said Washington hoped for international cooperation to resolve the issue.
"I would just mention one other thing in foreign policy that we talk about and we're hopeful of coordinated action," Tefft said. "Not just with Russia, but with China, and that is dealing with North Korea and this latest nuclear explosion."