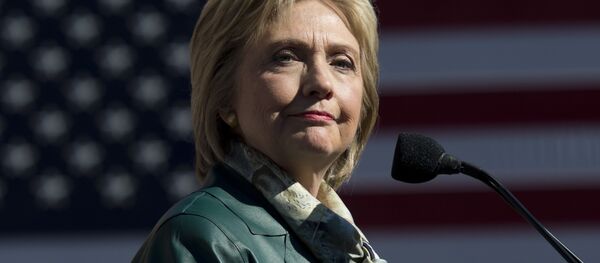 28 January 2016, 23:44 GMT
On Friday, the US State Department spokesman John Kirby confirmed that Clinton's unsecured personal server contained top-secret information.
"There is simply no way that other countries' intelligence services…would not have had access to the information on her service," Jatras told Radio Sputnik.
According to the former diplomat, one of the reasons why the e-mail story is dragging on and why there are currently no felony charges against the former Secretary of State, is that Clinton is still the odds on favorite for the Democratic nomination. This puts President Obama and Democratic party in a very hard position, Jatras explained.
"There's simply no way in the normal course of business this woman would not be endited, prosecuted and stuck in jail," he said. "The question is whether she will be shielded for political reasons".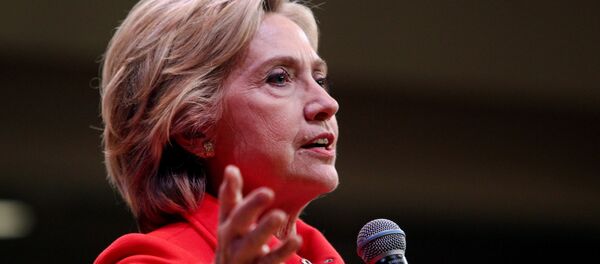 18 January 2016, 13:22 GMT
According to Jatras, everything indicates that the FBI will recommend enticement for felony against Clinton, but it is unclear whether President Obama and Attorney General Loretta Lynch will decline to act on that recommendation in order to protect her.
Whether the Obamas and Clintons like each other or not, they are "kind of stuck with each other," Jatras said, especially since Vice President Joe Biden declined to run for presidential nomination. Recently Barack Obama shared his view of the candidates, and many analysts believe that he favors Clinton, following his remarks that she is battle-tested and more experienced.
"At this point they really don't have anybody else who can say 'I am going to carry on the Obama legacy',"Jatras said. "It does put the White House in a difficult position."
The former diplomat expressed doubt that the issue will follow Hillary Clinton if she does get the nomination and especially if she gets voted into office. For that reason, the aftermath of the e-mail scandal should be expected in the next few months.
"I don't think it's possible she could weather the storm, get elected and then somehow it would come bite her after she got elected…" Jaras said. "If this is going to bring her down, it's going to bring her down in the next couple of months."
He also suggested that voting in Iowa on February 1 could dramatically influence the course of events and Clinton's future legal problems, for there would be no reason to protect someone who is going down politically anyway.
"I have this sneaking suspicion that if Hillary does go down…that in a very odd way might actually prompt moving forward the charges," Jatras concluded.