MOSCOW (Sputnik), Yulia Shamporova – Last week, the UK government released arms sales statistics showing that British arms companies had boosted their sales to Saudi Arabia, which has one of the worst human rights records in the world, by more than 100 times over the course of last year.
"We are quite surprised that the British PM [David Cameron] continues to supply British arms to countries who have track records of human rights abuse, despite his eagerness to promote the fundamental British value of democracy," the spokesperson said.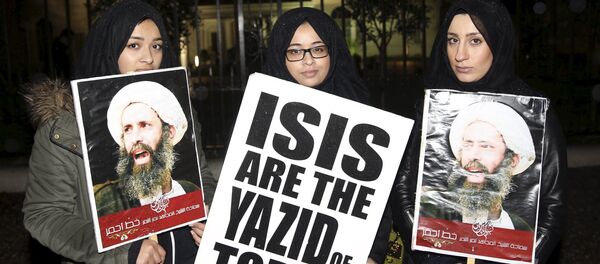 3 January 2016, 21:57 GMT
The comments come following media and rights watchdogs' reports that the Saudi-led international coalition, fighting the Yemeni Houthi rebels, had been using UK weapons to target civilians.