The US military could employ force effectively  "because it can understand better what is taking place in the midst of conflict, what its own forces are doing, and what those of an enemy are doing amidst the 'fog of war,'" a new report published by the Center for a New American Security (CNAS) asserted. This understanding is made possible by the networks of satellites in orbit.
It is not surprising then that the US Armed Forces are increasingly reliant on space. But many view this reliance as a negative trend. Washington has never invested in protecting its space architecture, leaving it vulnerable.
"Countries like Russia, China, and even nations with more modest capabilities and resources are gaining the ability to hold US satellites at risk not only through kinetic direct-attack methods such as anti-satellite (ASAT) missiles, but also through non-kinetic and more limitable techniques such as jamming, 'dazzling,' cyber and other electronic attack, and other novel methods," the report added.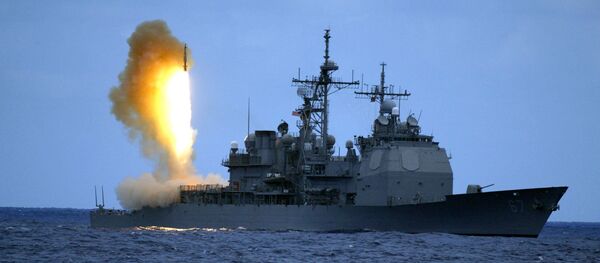 27 January 2016, 21:04 GMT
Last Friday, Admiral Cecil D. Haney, Commander of US Strategic Command,
shared
this sentiment. In his speech at the CNAS, he described space as "more congested, contested, and competitive than ever." Haney also emphasized that the threats to America's space-based assets are "real" and rapidly evolving.
"The ability of adversaries to conduct hostile operations in space presents a multifaceted space challenge, and potentially threatens national sovereignty and survival," he noted.
Haney paid particular attention to Beijing's rapidly developing space program. In late 2015, China successfully launched a rocket carrying a record 20 micro-satellites, conducted the sixth test of its hypersonic weapons and ran trials of its anti-satellite arms.
These developments prompted the CNAS analysts to note that "the era of unchallenged US dominance of space is over."