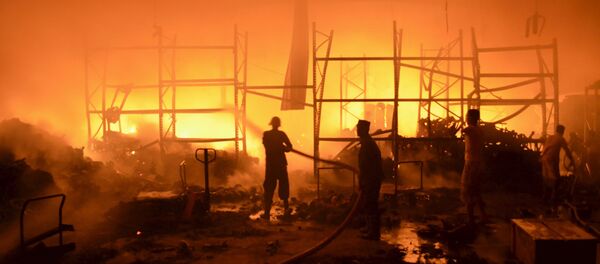 29 January 2016, 17:29 GMT
MOSCOW (Sputnik) — According to the report, the Houthis prevent the residents of Taiz from bringing the essentials to their houses, because they live in the areas of the city controlled by the forces opposing the rebels.
The watchdog called for an end of the confiscation policy and for a full access to the areas of concern to provide help to the civilians.
"Seven Taizz residents described to Human Rights Watch 16 incidents between December 13, 2015 and January 9, 2016, in which Houthi guards at checkpoints prevented civilians from bringing items into the city, including fruit, vegetables, cooking gas, vaccination doses, dialysis treatment packets, and oxygen cylinders, and confiscated some of these items," the Human Rights Watch's report said.
Yemen has been in a state of military conflict between government forces and an armed Shia Houthi political opposition since 2014.