"This is a very front line of national defense," Japan's Deputy Defense Minister Kenji Wakamiya said during the ceremony to mark the creation of a new air force unit at the Naha base.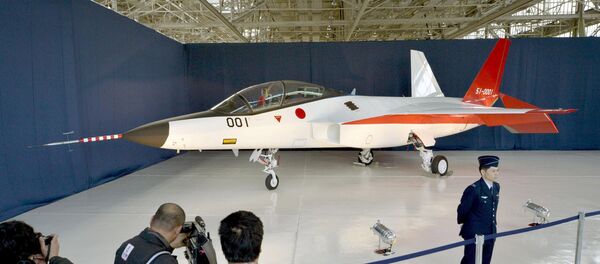 29 January 2016, 15:07 GMT
The
deployment
brings the total number of F-15s at Okinawa's Naha base to 40.
Japan and China have had tense relations over the sovereignty of islands in the East China Sea, known as Senkaku in Japan and as Diaoyus in China.
Earlier Japan revealed its first domestically made stealth fighter which was showcased at the Mitsubishi Heavy Industries Ltd. in central Japan.
Furthermore, it was reported that the Japanese government has already acquired modern interceptor F-35 Raptor missiles and a troop-carrier Osprey aircraft. In addition, Japan is also testing Global Hawk drones and an Izumo helicopter.
China and some countries in the region, including Japan, Vietnam and the Philippines, disagree over maritime boundaries and areas of responsibility in the South China and East China seas. China believes that a number of countries such as the Philippines and Vietnam deliberately used US support to escalate tensions in the region.