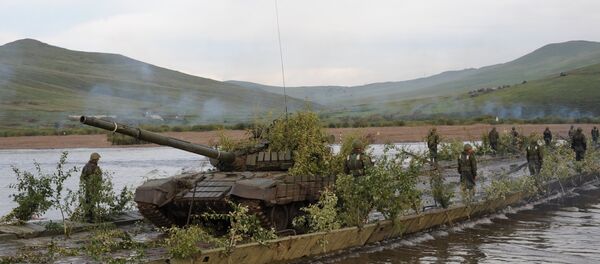 17 November 2015, 07:15 GMT
MOSCOW (Sputnik) — The bill was signed in Moscow in December 2010 and took six years to go through all stages of pre-legislative scrutiny.
Mongolia's outstanding debt to Russia was a major hurdle for deeper investment cooperation between the two nations.
Russian companies seek to increase their presence in Mongolia's construction and mineral production markets. The July 2010 deal between Moscow and Ulaanbaatar cleared the way for Russian business and guaranteed $3.8 million as a one-off repayment from Mongolia.