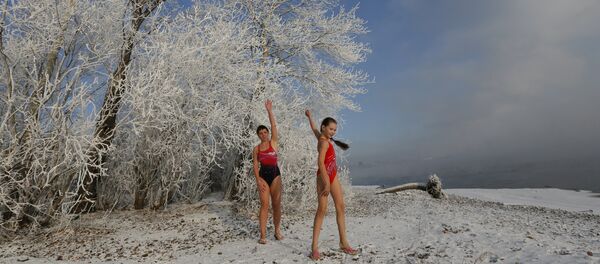 8 January 2016, 12:04 GMT
MOSCOW (Sputnik) — The International Swimming Federation (FINA) on Sunday named Russian athlete Svetlana Romashina the best synchronized swimmer of the year 2015.
"FINA best synchro swimmer of the year is Svetlana Romashina (RUS)," swimming's world governing body tweeted from the world aquatics gala dinner in Budapest, Hungary.
Russia's Alexandr Maltsev and US athlete Bill May shared the prize as FINA's best male synchronized swimmers.