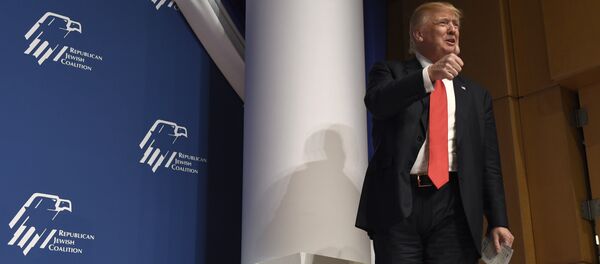 29 January 2016, 03:15 GMT
DES MOINES (Sputnik) — Trump, an outspoken real estate mogul, holds a lead over his Republican opponents with 28 percent of the vote, while Texas Senator Ted Cruz stands at 23 percent, according to the final Iowa poll published by a local newspaper, Des Moines Register.
Third-placed Florida Senator Marco Rubio followed with 15 percent, while the retired surgeon Ben Carson was down at 10 percent.
In the Democratic camp, former US secretary of state Hillary Clinton climbed by 3 percent capturing 45 percent of likely caucusgoers. She is trailed by Vermont Senator Bernie Sanders, who stands at 42 percent of votes, with the rest of Democratic contenders falling far behind.
The results of the poll come as Iowa prepares to hold the first caucus voting to select the Democratic and Republican parties' nominees for the US presidency. The election is due in November 2016.