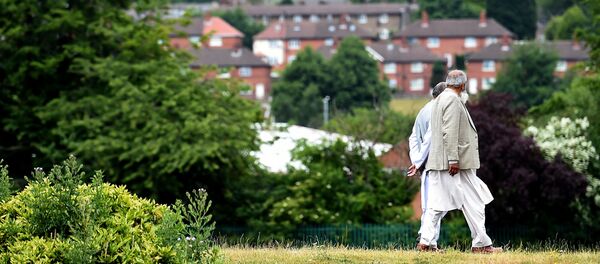 29 January 2016, 12:15 GMT
LONDON (Sputnik) – A Birmingham Crown Court judge told Tareena Shakil she was "well aware of the terrible violence inflicted by ISIS," as he sentenced her to six years in prison for encouraging terrorism and being a Daesh member, an ITV News reporter tweeted from the hearing.
Shakil, 26, reportedly traveled to Syria via Turkey with her one-year-old son in October 2014. She was detained after landing at Heathrow Airport in February 2015.
The West Midlands Counter Terrorism Unit and other agencies have proven Shakil's links to Daesh, while the woman herself has denied any involvement in terrorist activity.
Shakil is among the thousands of young Westerners who have been radicalized and recruited by Daesh online. Her father was quoted by the broadcaster as saying her family intended to appeal the conviction, labeling Shakil's radicalization a "mistake."