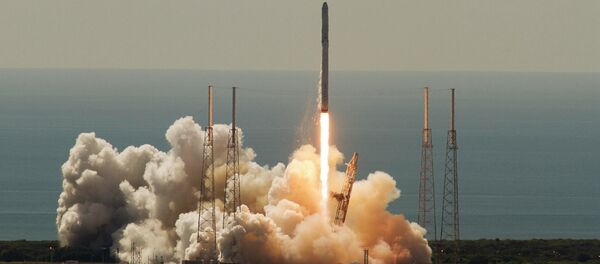 9 January 2016, 03:58 GMT
The concept of Hyperloop, in which a tube containing an airtight capsule that houses passengers travels from Los Angeles to San Francisco in just 30 minutes at speeds in excess of 700 mph, was outlined in 2013 in a research paper presented by Tesla electric automobile company CEO Elon Musk.
For two years, the idea didn't go beyond the presentation stage, but this weekend hundreds of students took the first step toward turning a science fiction fantasy into reality.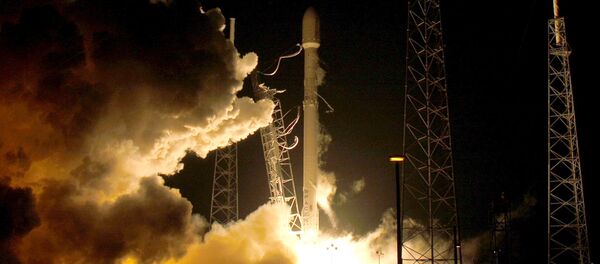 22 December 2015, 01:48 GMT
Teams of student engineers spent months designing "pods" to run inside a Hyperloop tube. On Friday and Saturday, they presented their projects at a special event hosted by Texas A&M University, in hopes of impressing sponsors to fund the construction and testing of their designs on a track this summer. Homegrown designs were judged by engineers from SpaceX, Tesla, and other academic institutions.
One of the most discussed projects was developed by a group of students from the Delft University of Technology in the Netherlands. Their concept was based on passive levitation, in which an array of magnets suspend the pod 20mm above the Hyperloop track. This type of arrangement requires no onboard power and keeps the magnetic field outside of the pod.
"I'm surprised that [Hyperloop] doesn't exist already," said Quint Houwink, a 19-year old sophomore studying aerospace engineering at the university, as cited by ArsTechnica. "All of the technology inside the Hyperloop has been around for decades. The only thing we're doing is putting that technology together."
US Secretary of Transportation Anthony Foxx attended the event and expressed interest in Hyperloop, infusing young engineers with hope that their designs could see investment and not lie buried amidst the pages of Popular Mechanics and scholarly journals.
"It's one thing to have a really cool new idea," Foxx said. "It's another thing for that idea to go through the traps required to have that actually used by the mass public. That's not to say this isn't an idea that has merit. I'm here. It has merit."
According to Foxx, his department is open to new methods of moving large groups of people, in view of a world with a growing population and aging infrastructure. Federal money could see the the seeds of student ideas becoming public transport.