"Supermaneuverable Su-35S fighters started to carry out military tasks last week", Maj. Gen. Igor Konashenkov told journalists.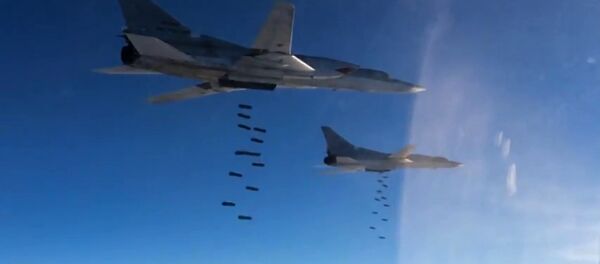 1 February 2016, 12:00 GMT
He noted that all Russian warplanes have recently been conducting operations with an obligatory cover provided by Russian and Syrian fighter jets as wells as modern air defense systems including the S-400 Triumf.
Citing a military source, Russian Kommersant daily reported Monday that Russia was preparing to test the next-generation Su-35S fighters in Syria for the first time.
Russia commenced a military operation against terrorists in Syria at the request of President Bashar Assad on September 30.
The 4++ generation Su-35 is characterized by supermaneuverability and has features of a 5 generation aircraft.
The fighter has new avionics, a modern radar and advanced engines. It can accomplish incredible tricks without deceleration and can fly at a speed of 2400 kmph, outpacing all rivals in its class. The warplane is armed with 30mm guns, a huge number of missiles and rockets. 
All these features make the Su-35S a top plane which can provide air superiority and support the Syrian Army as it continues to liberate the country and retake the territory.