The US military opened combat jobs to women after a review of longstanding Pentagon policy, Secretary of Defense Ashton Carter announced early in December 2015. The change was made across the "entire force" despite recommendations by the Marine Corps against the move.
"Every American who's physically qualified should register for the draft," General Robert Neller, the Marine Corps commandant, said during the Senate Armed Services Committee hearing examining women's integration into combat.
US Army chief General Mark Milley echoed Neller, saying that "all eligible and qualified men and women" must discharge their duty to their country.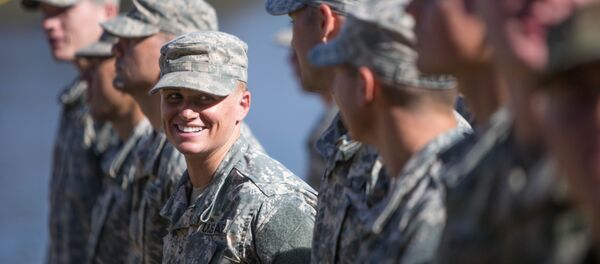 3 December 2015, 17:35 GMT
Democratic Senator Claire McCaskill, backing the statements, said, "Part of me believes that asking women to register as we ask men to register would maybe, possibly open up more recruits as women began to think about, 'Well, the military is an option for me,' I think it's the right thing going forward."
Not everyone in the US military is excited about women working alongside men in combat jobs. Navy Secretary Ray Mabus and Under Secretary of the Army Patrick Murphy expressed a reluctance to support the move, adding that the issue requires "a national debate."
"It should be a national debate, and I encourage the legislative body to look at that," Murphy said.
US female service members had been prohibited from serving in combat positions beginning in 1994, and were rarely considered for front-line duty prior to that time.