While some countries gave the agreement — which would reform Britain's relationship with the EU — a tentative thumbs up, others are set to go through the fine print, with speculation a number of EU states may take exception to some of the proposed changes. 
The main issue of contention appears to be focused on British efforts to reduce welfare payments to EU workers and benefit payments to children of EU workers that are not living in Britain.
Poland
Despite government officials saying that some of the proposals may be "beneficial", Poland, under the Law and Justice Party (PiS), perhaps poses the greatest risk to the proposals, which need the support of all 28 member states in order to be ratified.
Poland has been vocal in its opposition to any changes that may discriminate against Poles working in the UK, with prime minister Beata Szydlo saying that the government was "analyzing the latest proposal thoroughly".
President Andrzej Duda was equally coy, saying that the plans need to be put under further scrutiny.
"Free movement of workers and services is a fundamental value of the European Union," he told Reuters.
"There is a clause [in the deal] saying that in the case of a sudden influx of wage migrants some payments could be curbed. We will see what the interpretation [of the clause] is."
Hungary
Poland's concerns are likely to be shared by Hungary, with Polish and Hungarian foreign ministers to meet later this week to coordinate their positions on the matter.
While happy about efforts aimed at winning back powers from Brussels — Hungary, like Poland, is concerned about any changes that may impact against and discriminate its own citizens' working in the UK.
"While Hungary supported Britain's effort to cut down on the abuse of its social system, the government opposes any discrimination in benefits among workers hailing form the EU," Hungary's foreign minister Peter Szijjarto said.
Slovakia
Slovakia represents the third of the group of central and eastern European member states expected to be closely examining the EU-UK proposals.
The country shares many of the same concerns as Poland and Hungary, worried that any changes to welfare benefits may discriminate against Slovakian citizens.
France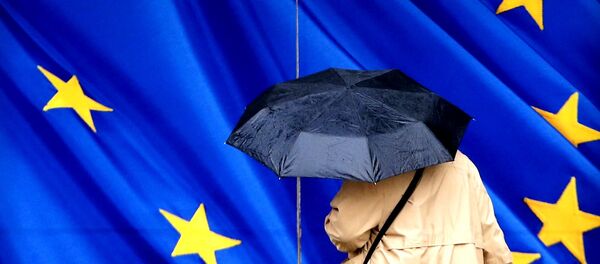 2 February 2016, 15:40 GMT
France – one of the major players in Europe – looms as a potential opponent of Britain's proposals, with concerns over how the reforms may impact on the operational structure of the bloc.
Paris is concerned not only with efforts that may contradict freedom of movement, but also with British proposals to formally recognize the Eurozone as a multi-currency zone.
France has been a major proponent of closer EU integration, something the UK rejects, with French Foreign Minister Laurent Fabius raising some concerns over the proposals.
"Two points are extremely important for France," he was quoted by Le Foll.
"We must stay within the current treaties and there can be no interference from non-euro zone countries in the Eurozone."