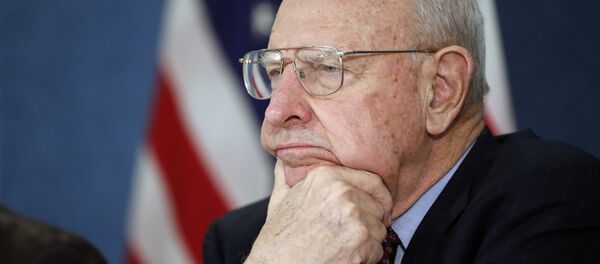 2 February 2016, 12:15 GMT
MOSCOW (Sputnik)
–
There are prerequisites for the creation of an alliance between Iran, Russia, Syria and the Hezbollah group, Ali Akbar Velayati, adviser to Iran's supreme leader, said Wednesday.
"This is, of course, our ideal. But if there are any weaknesses, they need to be eliminated. As for Iran, we are carrying out strategic bilateral cooperation with Russia on regional issues. Of course, the prerequisites for the creation of such an alliance are prepared," Velayati told reporters.
Speaking after meeting with the Russian Security Council leadership, Velayati stressed the need to assist the Syrian government in its efforts to fend off extremist forces and their followers.
Hezbollah, a Lebanon-based Shiite movement, has been assisting the Syrian army and loyalists fighting an insurgency and jihadist groups on the ground, with backing from the Russian Aerospace Forces combat aircraft.
The Russian parliament approved an aerial anti-terrorist campaign in Syria at the request of Damascus on September 30.
Reports from both the Russian General Staff and the Syrian military emerged in the ensuing months that government forces continue to reclaim positions from militants and gain ground across Syria.
Velatyati, on a four-day visit to Russia, is scheduled to meet Russian Defense Minister Sergei Shoigu next.