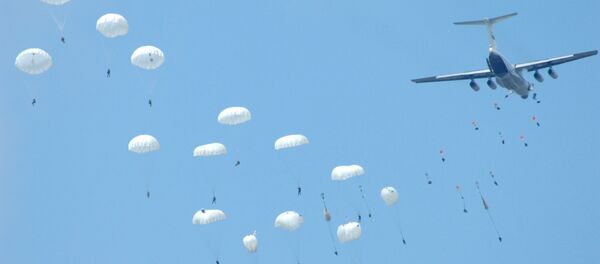 2 February 2016, 07:18 GMT
KHABAROVSK (Russia) (Sputnik)
–
Russia's Eastern Military District forces are conducting anti-terror exercises on the Kuril Islands in the Sea of Okhotsk, the district's spokesman said Wednesday.
"A military exercise aimed at countering imaginary terrorists with participation of the machine gun-artillery force units from Eastern Military District, the air assault force of the Airborne Forces from the Primorsky Territory and an army aviation's helicopter detachment commenced on the Kuril Islands," Col. Alexander Gordeev told reporters.
He added that the drills aimed at practicing search and blocking of illegal armed groups.
The drills come amid a rising global terrorism threat coming from various radical groups, particularly Islamic State, which is outlawed in Russia and a range of other countries.