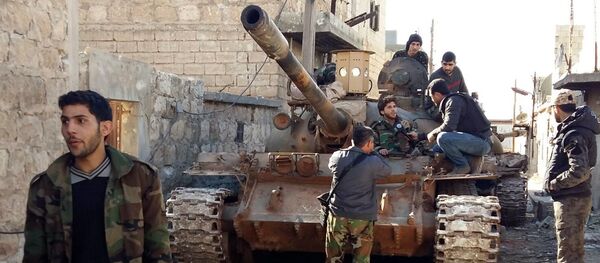 3 February 2016, 05:53 GMT
MOSCOW (Sputnik) – The militants announced thay are ready to "switch sides."
"The armed formations of militants operating to the north of Syria's largest city of Aleppo have announced their readiness to fight on the side of government forces," the television broadcaster said. 
Syria has been mired in a civil war since 2011, with the government army fighting opposition factions and terrorist groups, such as the Islamic State and the Nusra Front.
On September 30, Russia began an anti-terrorist air campaign in the country at the request of President Bashar Assad.