GENEVA (Sputnik) – Earlier in the day, UN Special Envoy for Syria Staffan de Mistura said he was putting the talks in Geneva on hold as there was more work to be done.
"Those who have the responsibility for this failure are the Saudis and Turks and oppositioners," Bashar Jaafari, the head of the government delegation, told reporters.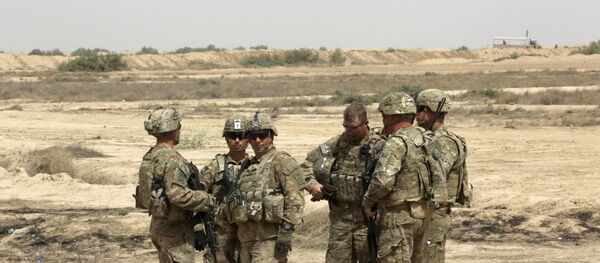 3 February 2016, 18:44 GMT
Jaafari stressed that the government was not to blame.
Syria has been in a state of civil war since 2011, with the army loyal to President Bashar Assad fighting several opposition factions and militant organizations, including the Islamic State group, banned in Russia and a number of other countries.
Last week, the highly-anticipated talks on Syrian reconciliation mediated by the United Nations began in Geneva in line with the December UN Security Council's resolution on Syrian settlement, that ruled to bring the entire spectrum of political groups in the crisis-torn country to the negotiating table.