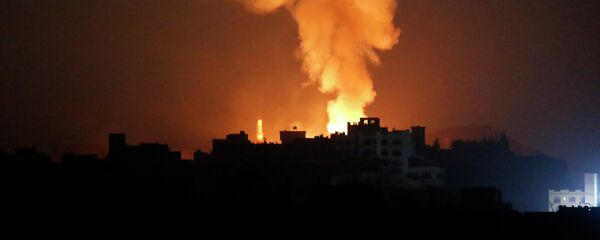 1 February 2016, 19:21 GMT
SANAA (Sputnik) – At least 15 people have been killed and another 38 have been injured in the Saudi-led coalition's airstrike that hit a cement plant in the north of Yemeni capital Sanaa, a local source told Sputnik on Wednesday.
"An airstrike hit one of the entrances to the plant from the road, when dozens of employees were receiving their salaries. Fifteen bodies and 14 injured were transported to a hospital. Another 24 victims were taken to a hospital 50 kilometers [31 miles] away from the capital," the source said.
Passers-by and shop owners in the vicinity of the plant were among the victims, he specified.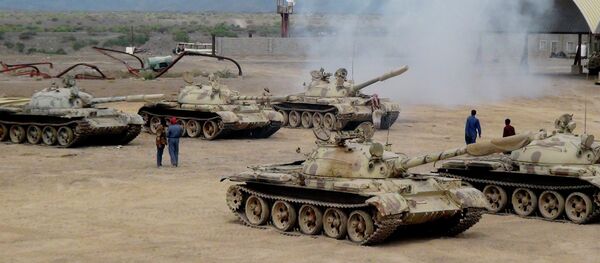 31 January 2016, 12:54 GMT
Yemen has been locked in a military conflict between opposition forces and the internationally-backed government, currently based in the country's south, for over a year.
The Yemeni government is supported by a coalition of Arab countries led by Saudi Arabia who have been pounding rebel positions since the spring of 2015.