"We have good reasons to believe that Turkey is actively preparing for a military invasion of a sovereign state – the Syrian Arab Republic. We're detecting more and more signs of Turkish armed forces being engaged in covert preparations for direct military actions in Syria," Konashenkov told media.
Russian MoD registers a growing number of signs of hidden preparation of the Turkish Armed Forces for active actions on territory of #SYRIA

— Минобороны России (@mod_russia) February 4, 2016
​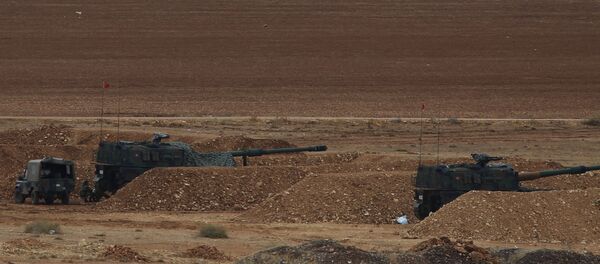 2 February 2016, 08:58 GMT
The current activity at the Turkish-Syrian border suggest that Turkey prepares to invade Syria, Russian Defense Ministry spokesman Igor Konashenkov said Thursday.
He also said that earlier the Russian Defense Ministry provided the international community with irrefutable video evidence of Turkish self-propelled artillery units shelling Syrian settlements in the northern part of Latakia province.
"We're perplexed by the fact that the usually talkative representatives of the Pentagon, NATO and of the groups allegedly protecting the rights of Syrian people remain silent despite our calls to react to these actions," Konashenkov remarked.
He also pointed out that the Russian Defense Ministry has intensified all types of surveillance activity in the Middle East.
"So if someone in Ankara thinks that cancelling a Russian observation flight would help conceal something, that is just the mark of an amateur," Konashenkov said.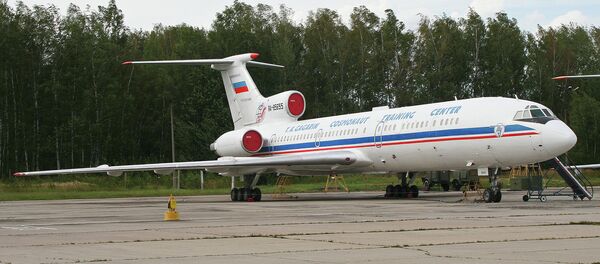 4 February 2016, 10:14 GMT
Turkey's refusal to allow a Russian inspection flight over its territory is an attempt to conceal Ankara's illegal military activity on the border with Syria, the Russian Defense Ministry said Thursday.
Ankara has not allowed Russian inspectors to conduct a scheduled inspection flight over the Turkish territory under the Open Skies Treaty on February 1-5.
​​"Such steps, taken by a NATO member-country, undermine confidence- and security-building measures in Europe," ministry's spokesman Maj. Gen. Igor Konashenkov said.
​"We are considering Turkey's move as a dangerous precedent and an attempt to hide its illegal military activity on the border with Syria," Konashenkov stressed.
​Turkey supplies weapons and recruits to the terrorists in the northeastern regions of Syria, Russian Defense Ministry spokesman Igor Konashenkov said Thursday.
"I would like to point out another instance of provocative actions perpetrated by Turkey on the Syrian border. On this image you can see a checkpoint at the Turkish-Syrian border in the Reyhanli-Sarmada region. This very checkpoint is being used during nighttime to smuggle militants and weapons from the Turkish territory to the terrorists who seized control of the cities of Idlib and Aleppo in the Syrian northeast," Konashenkov told media.
​He also remarked that the US and NATO partners label these caravans as 'humanitarian convoys'. He pointed out that Turkish journalists who attempt to determine the nature of the cargo that is being transported by said convoys often end up imprisoned by the authorities.
​​Konashenkov also compared the photographs of the cargo truck parking areas in one of the border regions between Turkey and Syria where the Syrian side is currently being controlled by the terrorists, taken on October 26, 2015 and on January 30, 2016.
"These parking lots were actually expanded and even outfitted with security measures by someone. Also, these lots look like they see a lot of traffic. During peacetime, that would look like a sign of an increase in trade turnover between the two neighbors. But during war, this is how one prepares transport infrastructure for the imminent military invasion," he explained.
According to Konashekov, such lots can be used to facilitate swift advance of military columns carrying weapons and munitions to the battlefield, and also to rapidly deploy and extract military personnel.
"There are plenty of similar sightings on the border between Turkey and Syria, including the presence of the military hardware and personnel. Therefore, even though Ankara cancelled our observation flight, that won't help conceal the illegal Turkish military activity in the region," he concluded.