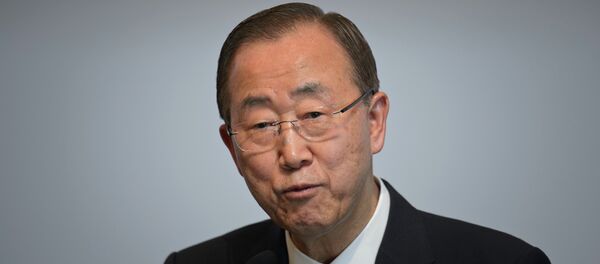 4 February 2016, 10:29 GMT
WASHINGTON (Sputnik) — The parties involved in the Syrian reconciliation talks in Geneva, Switzerland should get back to the negotiating table in the coming days, UN Secretary General Ban Ki-moon said on Thursday.
"I agree with the [UN] Special Envoy Steffan de Mistura that we should not have talks only for the sake of talks," Ban stated at a Syria donors conference in London. "The coming days should be used to get back to the table, not to seek more gains on the battlefield."
Ban noted that both sides to the conflict in Syria remain deeply divided on improving the humanitarian situation in the country.
The international community, Ban added, should strive to achieve tangible progress on the ground by the time the talks resume.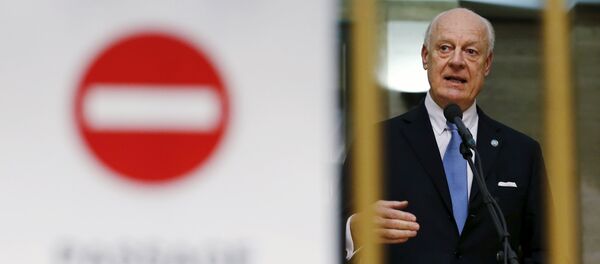 3 February 2016, 18:08 GMT
On Wednesday, de Mistura decided to
postpone the intra-Syrian talks
in Geneva until February 25 as many preparatory issues, including humanitarian aid access to besieged areas in Syria, remained unresolved.
Participants of the Supporting Syria and the Region donor conference in London collected more than $10 billion in humanitarian assistance, the largest amount raised in a single day, UK Prime Minister David Cameron said in a speech at the conference.
The conference was co-hosted by the United Kingdom, Germany, Kuwait, Norway and the United Nations. Its stated goal is to raise significant new funding for short- and long-term humanitarian support for Syria, which has been ravaged by a civil war since 2011.