MOSCOW (Sputnik) – Great Britain and Sweden's refusal to accept the statement by the UN panel on the "arbitrary detention" of WikiLeaks founder Julian Assange sets precedent for other countries to reject other UN rulings, former US National Security Agency officer Edward Snowden said Friday.
"This writes a pass for every dictatorship to reject UN rulings. Dangerous precedent for UK/Sweden to set," Snowden said on his Twitter account.
​The UN Working Group on Arbitrary Detention (WGAD) announced earlier in the day that it considered Assange's detention to be arbitrarily and demanded that UK and Swedish authorities respect his physical integrity and freedom of movement. The two countries vowed to dispute the panel's ruling.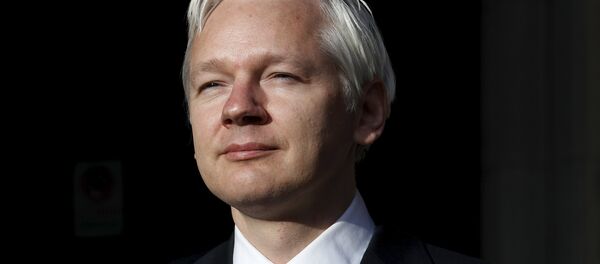 5 February 2016, 12:12 GMT
Assange has been trapped at London's Ecuadorian Embassy since he sought refuge there in 2012. He is wanted on a rape charge in Sweden, but he claims it is a ploy to extradite him to the United States over publications of damning classified information.
Similarly, Snowden has been stranded in Moscow after he leaked details of the US dragnet online surveillance in 2013.