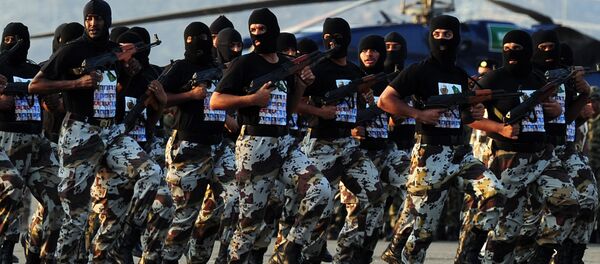 5 February 2016, 17:04 GMT
On Thursday, the Saudi Arabian Defense Ministry said it was
prepared to deploy ground troop
s
to Syria to fight Daesh. On Friday, the White House welcomed the Riyadh's announcement.
Later, Bahraini ambassador to Britain Sheikh Fawaz bin Mohammed al-Khalifa said in a statement that the kingdom would commit troops to operate "in concert with Saudis." He added that the United Arab Emirates, a member of the Saudi-dominated Gulf Cooperation Council, was also ready to commit troops.
"Any ground intervention on Syrian land without the agreement of the Syrian government is an act of aggression… we regret that those [who invade] will return to their countries in coffins," Reuters quoted Syrian Foreign Minister Walid Muallem as saying.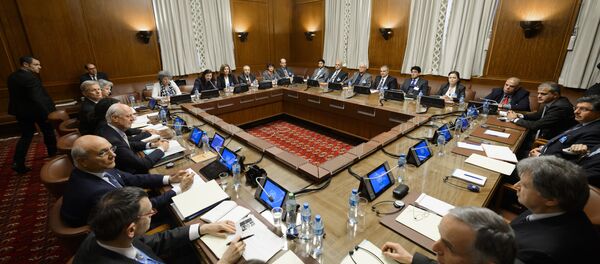 2 February 2016, 11:57 GMT
The Syrian foreign minister also said during a press conference in Damascus that Riyadh-formed Syrian opposition delegation at the Geneva peace talks suspended the negotiations after Syrian army's advances.
"The opposition delegation from Riyadh decided to quit the dialogue after hearing about the advances made by the Syrian army."
A Saudi-backed opposition group walked out of the negotiations in Geneva on Wednesday, after which UN Special Envoy for Syria Staffan de Mistura announced the intra-Syrian talks were put on a three-week pause.
The Syrian leadership has requested the United Nations to present a list of people who will represent the opposition at the Geneva talks.
"We demanded the UN special envoy for Syria [Staffan de Mistura] to give us the list of people with whom we will negotiate, since we do not intend to speak to ghosts."
Muallem also said that the ceasefire in Syria cannot be reached until the country's borders with Turkey and Jordan are taken under control.