ANKARA (Sputnik) — The Kurdistan Workers' Party (PKK) based in Turkey and the Democratic Union Party (PYD) based in Syria are considered to be terrorist organizations by Ankara.
"We are witnessing the fact that the weapons used by [Kurdish] terrorists today are produced in the West. And weapons manufactured in a wide range of Western countries turns out in their hands. That is, terrorists are armed with weapons made by those who claim to fight against terrorist organizations," Erdogan told the World Tourism Forum in Istanbul, as quoted by the Turkish Anadolu news agency.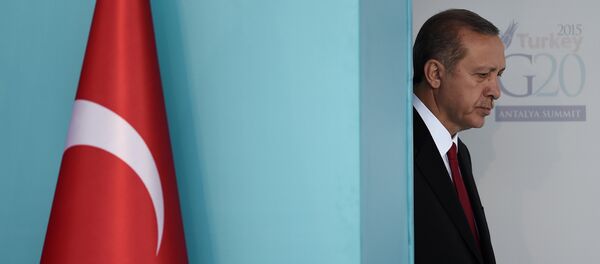 6 February 2016, 16:01 GMT
According to the president, the western countries leave ethnic cleansing and terrorist acts committed by Kurds without attention.
Clashes between the Turkish government and the PKK resumed in mid-2015, when Ankara launched a military campaign against PKK after militants claimed responsibility for the murders of two Turkish police officers.