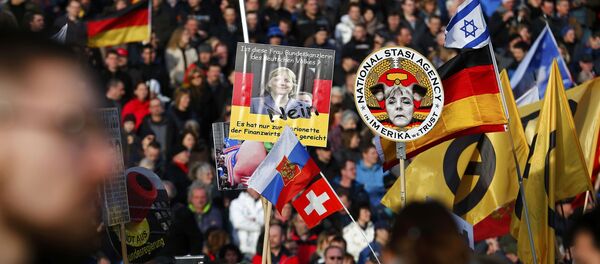 6 February 2016, 16:31 GMT
MOSCOW (Sputnik) — All of the detained, most of whom had been attending the simultaneous counter-demonstration against Pegida, have now been released after being fined for minor offenses, the NU.nl news website reported.
Pegida's "Fortress Europe" day of action was held across several European cities, with the main rally taking place in the eastern German city of Dresden. Rallies were also held in the Czech Republic, Poland, the Netherlands, France, Ireland and Britain.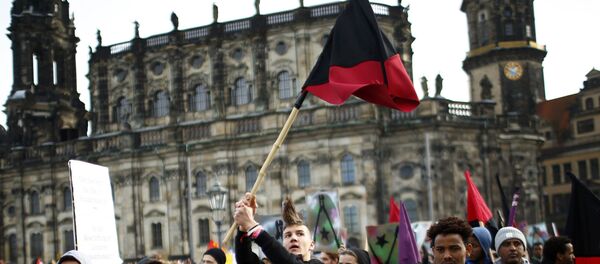 6 February 2016, 21:09 GMT
In Amsterdam, some 70 people took part in the Pegida rally, according to the report, while the counter-demonstration was attended by several hundred people. Numerous clashes between the two groups took place, with the police having to intervene, the report said. The city's mayor, Eberhard van der Laan, then cut the event short after a suspicious package was discovered.
Pegida, an acronym for Patriotic Europeans Against the Islamization of the West, began organizing rallies in its home city of Dresden, in October 2014, attracting hundreds and later thousands of supporters.
The far-right German movement gained support in many member states of the European Union amid rising anti-migrant sentiment as Europe faces its biggest refugee crisis since World War II.