Iranian Vice president and head of the Cultural Heritage, Handicrafts and Tourism Organization Masoud Soltanifar outlined these priorities in an exclusive interview with Radio Sputnik.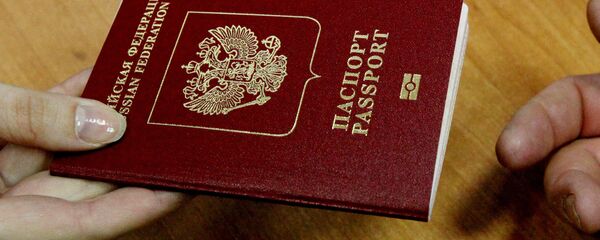 6 February 2016, 19:19 GMT
Over the past two years Tehran has secured the return from Italy and the US of hundreds of ancient artefacts which once were taken out of the country, Masoud Soltanifar said.
"We hope that with the sanctions finally gone we will have more opportunities to establish close ties with international organizations. During our President's recent visit to Paris we signed a major cooperation agreement with the Louvre," he said.
Iran wants to expand the number of tourist exchanges with Russia and hopes to bring this matter up when the head of Russia's Federal Agency for Tourism, Oleg Safonov, visits Tehran later this month to ink a raft of important cooperation deals with Iranian organizations.
"In 2015 the number of Russian tourists in Iran was less than 50,000 people and we now want to bring this number to around 2 million. We have proposed a visa waiver program between our two countries," Masoud Soltanifar said.
In January, Iranian Ambassador to Russia Mehdi Sanaei suggested that Tehran may unilaterally cancel tourist visas for Russian citizens.
Until very recently more than 4 million Russian nationals visited Turkey each year and around 2.5 million traveled to Egypt. After relations between
Moscow and Ankara soured in November, Masoud Soltanifar led a delegation of Iranian tour industry officials on a visit to Moscow to discuss with their Russian colleagues how best to organize direct flights by Russian tourists to Iranian resorts and pilgrimage programs for Russian Muslims.
"Iran is a world leader also where it comes to the so-called 'medicinal tourism' with some forty well-equipped sanatoriums and other health-building facilities ready to accommodate foreign visitors," Masoud Soltanifar said.
There are a number of specialized clinics for foreigners offering a wide range of affordable medical services, including heart surgery, organ transplants and plastic surgery all offered for just a fraction of what this would have cost you in Europe, he added.
"With the banking sanctions expected to go within the next two or three months and Iran rejoining the SWIFT transaction system foreign tourists will no longer have to carry foreign currency in the form of cash. It won't be long before they are able to book hotel rooms in Iran and pay for other services by using internationally-recognized debit cards," Masoud Soltanifar said in conclusion.