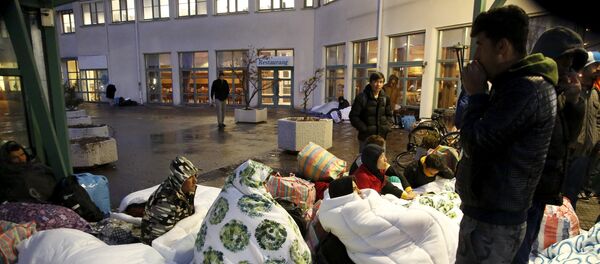 2 February 2016, 13:42 GMT
According
to German newspaper Bild
, about 6,400 Moroccans, Algerians and Tunisians who actually should have been in their home countries a long time ago are still living in Germany as their countries refuse to take them back.
North African states turn a deaf ear when it comes to accepting their nationals and refuse to issue them documents despite the fact that they are obliged to do so. At the same time, these countries receive huge amounts of money as humanitarian aid from the West and Germany, in particular.
According to Bild, there were 900 illegal immigrants from Algeria, Morocco and Tunisia living in Germany in January 2015. In December 2015, this number reached 26,000.
This means that the number of migrants from Morocco increased by ten times over the course of 2015, while the number of Algerians rose by four times and the number of Tunisians almost doubled.
The influx of migrants from the three Maghreb countries has been continuing to grow in January and February 2016 as well. The plan to redistribute refugees across the EU has made little progress, as many countries refuse to take high number migrants because of lacking capacities or discontent of the local population.
Earlier, such European countries as Sweden and Norway were reported to offer economic assistance to Morocco in a hope to contribute to young Moroccan refugees returning home. The financial assistance provides for the construction of youth centers that could receive all those young people who came to Europe in search of a better life.