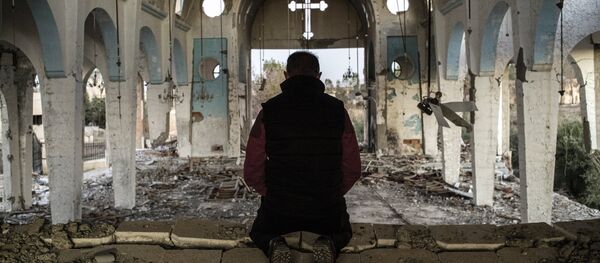 7 February 2016, 05:59 GMT
ROME (Sputnik) – The leaders of the two churches are due to meet for the first time next Friday in Cuba.
"I ask you to support with a prayer my trip to Mexico, which begins in a few days, and my meeting in Havana with dear brother Kirill," the Pope said.
Pope Francis and Patriarch Kirill are expected to discuss the persecution of Christians among other matters, and to sign a joint declaration.
The Catholic Church and Orthodox Church split in 1054 is known as the East-West Schism, or Great Schism.