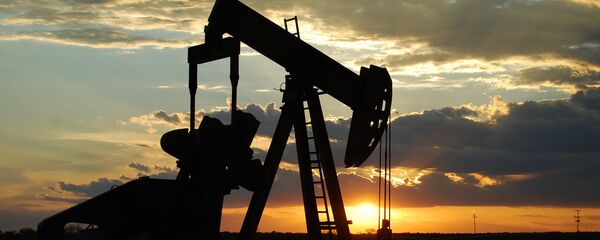 7 February 2016, 17:35 GMT
MOSCOW (Sputnik) — Last week, the Saudi Defense Ministry proposed sending ground troops to fight Daesh extremist group in Syria to the US government.
"Should Saudi Arabia come into a direct confrontation with the Syrian army, the oil market will immediately undergo a destabilization," Vladimir Dzhabarov, the first deputy chairman of the Russian Federation Council's International Affairs Committee, said at a press conference.
Shortly after receiving the Saudi proposal, US Department of State spokesman John Kirby said that US policymakers were not clear what Riyadh was actually proposing and required more details.
The US-led international coalition of 66 states, including the United Arab Emirates, Saudi Arabia and Turkey, has been carrying out a military campaign against Daesh in Syria since 2014 without receiving approval from either the UN Security Council or the Syrian government.
Saudi Arabia, with 20 to 25 percent of global oil reserves, is one of the world's top oil producers, along with the United States and Russia.